Covana Systems Are More Than Just Hot Tub Covers.
Covana systems are more than just hot tub covers. They are also completely automated gazebos which offer you maximum comfort, safety and intimacy. Made in Canada using the latest, state-of-the-art materials, our products are designed to endure the most rigorous climates while saving you money on unnecessary water, heating bills and maintenance products.
Closed: Its water-tight seal reduces the spa's heating costs due to its superior insulation value while, at the same time, preventing undesirable access, thus protecting your investment for as long as you own it! (In contrast, more traditional covers rarely last more than 3 years!)
Open: Within 20 seconds, you have a modern, elegant gazebo that protects you against storms and harmful ultraviolet radiations, providing you with an intimate, private space where you can dream, think and reflect, thanks to retractable shades available as an option.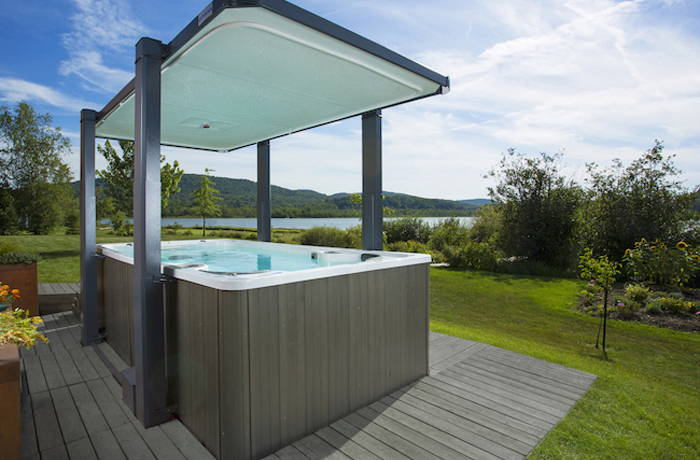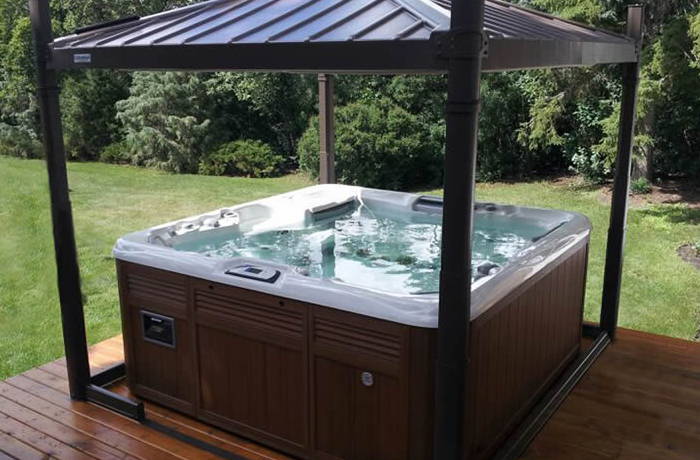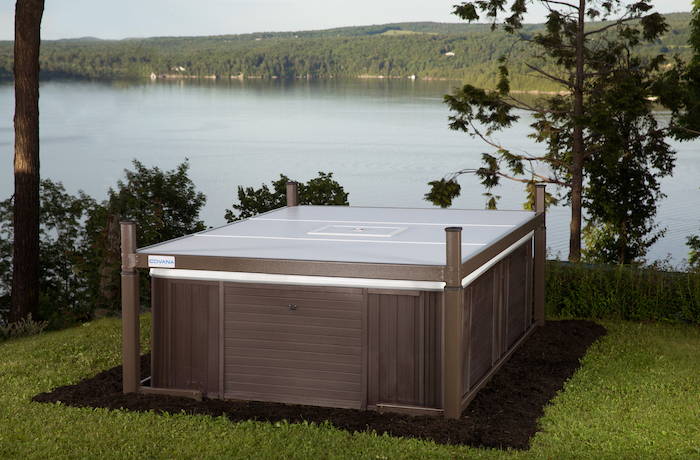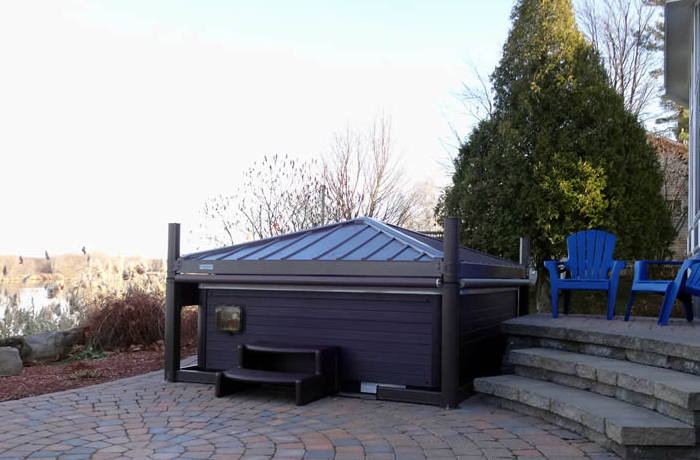 For more information on the Covana's please contact us today!